Further Action Required to Restart Aviation Industry OTTAWA, May 11, 2020 - The National Airlines Council of Canada (NACC) welcomes today's announcement by Prime Minister Justin Trudeau providing new measures to address the existential crisis facing the airline...
read more
Good afternoon, passengers. This is a pre-boarding announcement for Flight Check 2018. For a quick update on the main themes and features of Flight Check 2018, please take a moment to watch the short video below. https://youtu.be/L6jYVtpOFyo We are reminding everyone...
read more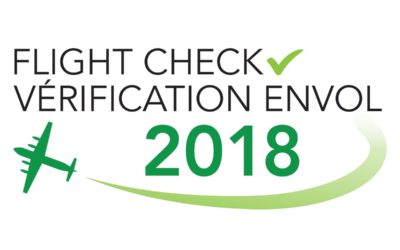 Through presentations and interactive panels Flight Check 2018 will examine the complex ecosystem of commercial passenger aviation and explore the role played by airlines, governments, airports and others in providing the kind of air service Canadians from coast to coast to coast need and deserve.
read more
June 14-15, 2016; Trump International Hotel & Tower, Toronto. This June, the biggest players and decision-makers in Canada's aviation industry will gather in Toronto at the 27th Canadian Airline Investment Forum.  Senior executives from airlines, aircraft...
read more
The aviation sector - a significant driver of the country's economy
With the help of more progressive and competitive policy support, the aviation industry can continue to drive Canada's economy through job creation, trade and tourism.