June 10, 2021, Open Jaw − Travel Reacts To Lifting Of Quarantine For Vaxxed Canadians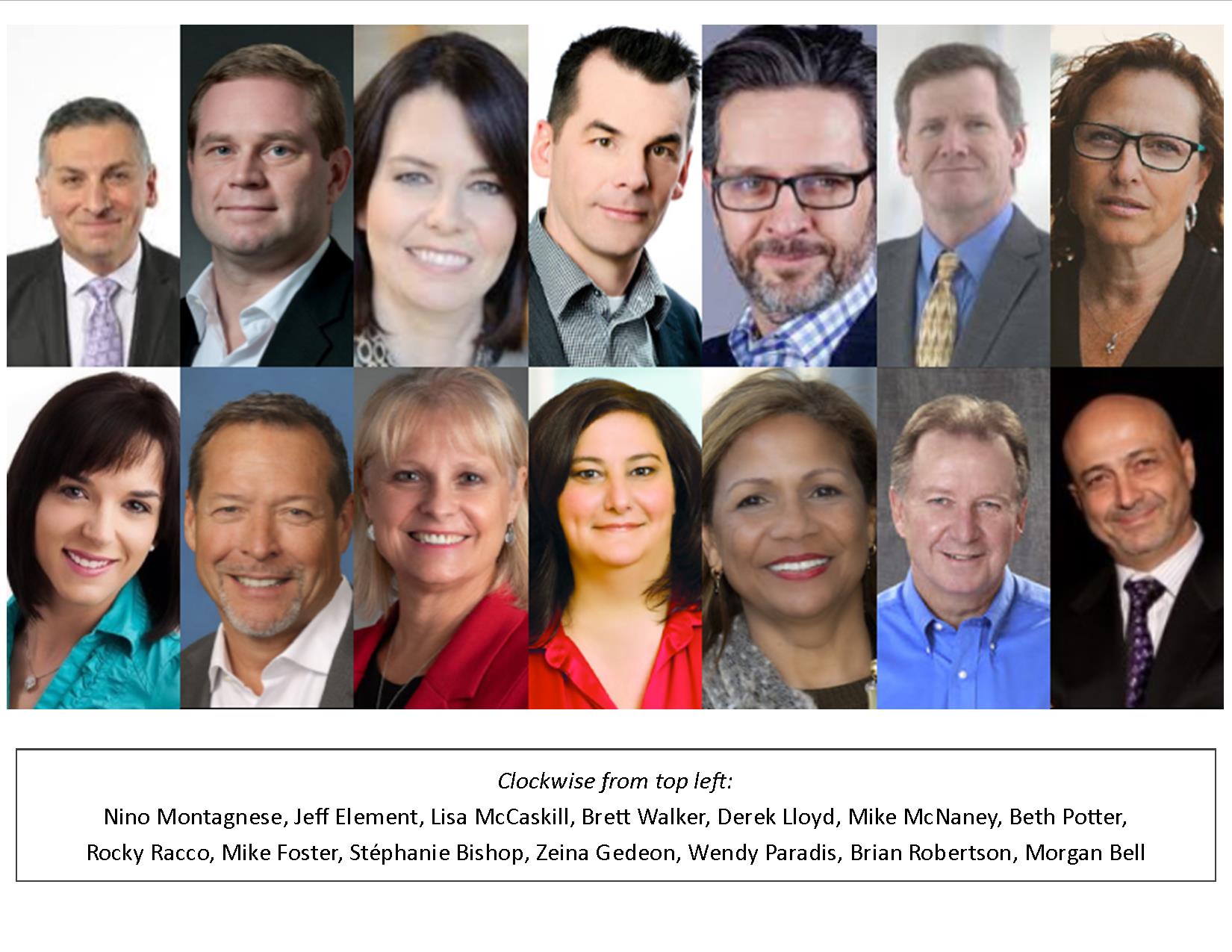 https://openjaw.com/newsroom/other-news/2021/06/10/travel-reacts-to-lifting-of-quarantine-for-vaxxed-canadians/
It's possible every eye in the travel industry Wednesday was on the federal government's news conference, where we learned that Ottawa would – as had been hinted – permit fully-vaccinated Canadians to enter Canada without having to go into hotel quarantine as the first phase of a long-awaited easing of travel restrictions.
On the other hand, as Open Jaw reported, it failed to provide a concrete timeline – suggesting only that it could happen in "early JUL." It also failed to indicate how and when other phases would take place and how that would affect Canadians who are not fully vaccinated.  And crucially for inbound travel, the new exemption does not include foreign tourists.
Following the announcement, Open Jaw reached out to members of the Canadian travel industry: operators and suppliers, retailers and associations. Here's how they described their reactions to the news.
"Phones are ringing off the hook!"
"It is great to see the Government looking at adapting and modifying the protocols for fully vaccinated Canadian travellers at long last! We've been saying for months, there is light at the end of the tunnel and as more Canadians are vaccinated we're seeing a higher volume of conversations happening that are resulting in future bookings and immediately following this announcement, we've heard from our Advisors that the phones are ringing off the hook! However, there are many details lacking from this announcement, confirmed start date, removing 14 day quarantine. Furthermore, it is critical we have a full roadmap to recovery published which will give much needed clarity for our Travel Advisors, Clients and valued partners."
Zeina Gedeon, CEO, TPI
"Incredible news"
"Incredible news for our industry and Canadians wanting to travel. Despite additional clarity needed on how the government plans to proceed to a fully reopened country, at least now we know the rebuilding begins.  Together we will do it!"
Nino Montagnese, Vice President, Air Canada Vacations
"GREAT step forward!"
"After the 15 months that we've been through, this is a GREAT step forward! I personally believe that the government, while perhaps not moving as quickly as many of us would have liked, has put the health and safety of Canadians first.
So while we've been patient, I think that many of us have been waiting for a least a glimmer of hope that we'll be able to start travelling again.  This also provides great encouragement for Canadians to get their vaccination as soon as possible – it means we're closer than ever to putting this pandemic behind us."

Derek Lloyd, Vice President – Agency Sales, North America, Norwegian Cruise Line
"Much needed for both travel companies and Canadians"
"This is indeed good news for all of us in the travel industry. It is a positive step in the right direction and much needed for both travel companies and the many Canadians who have had to postpone so many travel dreams for the past 16 months.
Of course, this will not yet let us greet our Canadian guests as those travel opportunities are still under international travel restrictions. But, as we all move together towards brighter travel days, we are hopeful that the government will continue to ease the requirements and real soon, you will be able to hear again, "Welcome aboard, we have missed you".
Lisa McCaskill, Vice President, Sales & Marketing Canada, Scenic Tours

"Hope is a good feeling"
"The road to recovery has to start somewhere, and this does feel like a start.
My immediate thought was for my colleagues, peers, really everyone in this industry that has been waking each morning over the past 15 months hoping for some good news. Finally, something positive.  But I also know that this is not over.  This is a small step, and one of many to overcome the hurdles still before us.  But yesterday's news brought back an old familiar feeling – hope!  It's a good feeling."
Mike Foster, President, Nexion Travel Group-Canada  

"The devil is in the details"
"It is welcome news that travel restrictions are being loosened.
Unfortunately there are a lot of loose ends that haven't been figured out and as such it creates uncertainty which will make potential travellers uncomfortable and place added pressure on the travel agency community to provide meaningful advice… As they say 'the devil is in the details'. I remain dumbfounded why our expert advice is not heeded by government officials!"
Rocky Racco, CEO, TTI Travel Canada
"Long way to go"
"This is the first step that we been asking for and wishing would come for some time now. It is now time for Canadian travellers to convert the past 15 months of dreaming into concrete travel plans. While this is a needed starting point, there is still a long way to go for our industry to recover and continue to support our valued Travel Agent community.
We require longer lead times from clients planning, booking and embarking on their trips which will force our industry to dig deep to find those resources so we can help our guests fulfil their pent-up travel demands to their top bucket list destinations."
Jeff Element, President, TTC Canada
"We need a clear roadmap"
"There are still a lot of technical details to wait for. We don't yet know what will come of the current risk level for Canadians travelling – and for where. Furthermore, until our government discharges Canadians from avoiding non-essential travel and opens our borders to bilateral travel, there won't be much appetite for travel.
So long as there is a quarantine requirement for those fully vaccinated, travel will be stifled. The longer government delays responsibly opening borders fully, the longer our industry will remain paralyzed. We don't need any more political rhetoric that may engender a renewed sense of long-lost freedoms and maybe… aspirations to travel. We need a clear roadmap."
Brett Walker, GM Collette Canada and Chair of the Canadian Association of Tour Operators (CATO) 
"Now is the time to reopen our borders"
"We're pleased with this positive gesture which points our country in the right direction for our future however our industry is anxiously awaiting a clear roadmap to recovery with measurable milestones.
Inbound and outbound tourism both play a critical role in our industry's recovery. Canadians have demonstrated their respect for health and safety measures and, they've complied with extreme conditions. For fully vaccinated Canadians, now is the time to reopen our borders and move forward with safe travel plans."
Stéphanie Bishop, Managing Director, Canada. Globus Family of Brands
"We need a recovery timeline now"
"We are very pleased with the Government of Canada's announcement today regarding the relaxation of travel restrictions, we are very disappointed with the lack of a roadmap and/ or a real timeline.  The travel industry has been unable to plan a strategic recovery for the past 15 months and instead has had to work tactically one month at a time anxiously waiting for the government to make an announcement on travel restrictions by the 21st of each month.
As such, our team members have had to work 24/ 7 to assist our travellers with rebooking constantly changing travel plans.  The COVID-19 Testing and Screening Expert Advisory Panel has provided the government with the science they need to make a pro-active decision regarding the road to recovery timeline now!"
Brian Robertson, President, Direct Travel
"The big question is vaccine passports" 
"Today's announcement is welcome news because it shows that the government is finally looking at their own Expert Panel report… which contains several recommendations that ACTA has also been asking for. However, we hope that more of the panel's recommendations are enacted quickly to salvage the summer travel season for Canadians and the tourism and hospitality industries.
But without significant reductions in the quarantine requirements, the travel advisories and other restrictions, the travel industry remains largely in limbo. The big question is what will be accepted as proof of vaccine and this brings up the question of some sort of vaccine passport or official record.  We look forward to the details which have not yet been made clear."
Wendy Paradis, President, ACTA
"The safe restart of travel is essential"
"WestJet welcomes the federal government's announcement today. WestJet continues to advocate for national safe travel restart framework and guidance based on science, data and vaccination levels and this announcement is a positive step towards reopening and recovery.
As WestJet looks to stimulate recovery by once again reconnecting Canadians to their friends, family and loved ones, the safe restart of travel is essential to Canada's economic recovery and will in turn, accelerate Canada's economic recovery and restore jobs."
Morgan Bell, Manager, Media & Public Relations, WestJet 
"We must pivot to forward-thinking policies"
"With vaccinations rising and case numbers going down, we must pivot to forward-thinking policies, rooted in science, and begin looking at things like reopening the border.
A holistic Canada wide plan is needed to provide certainty to Canadian businesses and employees in the sector. We are seeing provinces fill in the gaps that have been created by the absence of a federal reopening plan and this will create confusion for travellers."
Beth Potter, President & CEO of the Tourism Industry Association of Canada
"We must get moving now" 
"Easing quarantine restrictions for fully vaccinated Canadians is an initial step in the right direction for the safe restart of our economy, but it falls far short of the recommendations provided by Health Canada's Expert Advisory Panel report released on May 27.
Unlike many other countries including all other G7 nations, the federal government has yet to provide a clear restart plan outlining when and how major travel and border restrictions will be removed.   As vaccination programs increase rapidly and jurisdictions around the world provide consumers and industry with a clear path forward, we must do the same. Countries that successfully implement a science and data – based testing and quarantine policy will not only protect public health, they will also drive their overall domestic recovery and take jobs and investment from countries that do not.   We must get moving now."
Mike McNaney, President and CEO of the National Airlines Council of Canada, representing Canada's largest airlines (Air Canada, Air Transat, Jazz Aviation, and WestJet)