June 9, 2021, Travel Press − An Initial Step In The Right Direction − NACC Responds To Government's Quarantine Rule Changes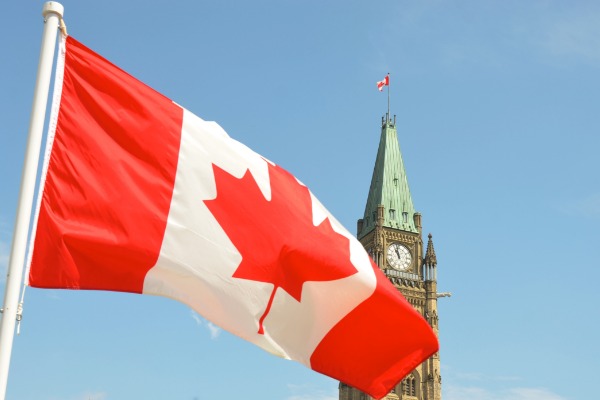 https://www.travelpress.com/an-initial-step-in-the-right-direction/#.YMIZN_lKirY
Canada's major airlines certainly took note of today's announcement by the federal government, but continued to caution that the country still 'desperately needs' a clear restart plan for international travel, based on data and science-based recommendations put forth by the federal government's own expert advisory panel.
Mike McNaney, president and CEO of the National Airlines Council of Canada (NACC), said that: "Easing quarantine restrictions for fully vaccinated Canadians is an initial step in the right direction for the safe restart of our economy, but it falls far short of the recommendations provided by Health Canada's Expert Advisory Panel report released on May 27."
NACC pointed out in its response that the June 9 announcement by federal Ministers did not address any of those measures nor provide a timeframe in which the government will move forward on the recommendations.
And NACC added that the Panel report also recognized the need to achieve consistency within Canada concerning provincial travel measures and restrictions, and for the government to establish a verification system for testing and vaccination results.
The airline industry group emphasized that the federal government needs to provide the public and industry with a clear understanding of work underway and timeframes for further action on both of these fronts.
Said McNaney: "Unlike many other countries including all other G7 nations, the federal government has yet to provide a clear restart plan outlining when and how major travel and border restrictions will be removed."
He continued: "As vaccination programs increase rapidly and jurisdictions around the world provide consumers and industry with a clear path forward, we must do the same.  Countries that successfully implement a science and data – based testing and quarantine policy will not only protect public health, they will also drive their overall domestic recovery and take jobs and investment from countries that do not.  We must get moving now."
Careful And Cautious
Earlier in the day, the federal government announced that it is preparing to take the first tentative steps to ease its strict border restrictions, some of which have been in place since the beginning of the global pandemic and others, like the hotel quarantine program, that were introduced in February of this year.
As part of what it describes as a phased-in approach to the easing of travel restrictions, Minister of Health, Patty Hadju, Minister of Inter-Governmental Affairs Minister, Dominic LeBlanc, Minister of Public Services and Procurement, Anita Anand, Canada's chief public health officer, Dr. Theresa Tam and deputy chief public health officer, Dr. Howard Njoo outlined plans to ease the hotel quarantine rules, offered some information on discussions with the provinces and territories on plans for some type of vaccination documentation and provided an update on the current status of vaccine deliveries and the COVID-19 case, hospitalization and vaccination data.
For the industry, the loosening of rules relating to the hotel quarantine is a positive, with Minister Hadju and Minister LeBlanc indicating that as soon as the first week of July, fully vaccinated Canadians — including resident Canadians and essential workers – arriving in Canada by air would no longer be required to stay in a quarantine hotel.
They would be required to have a COVID test before arriving and would have to have another upon arrival, present a quarantine plan and stay home until they were advised of a negative test from the test they took on their arrival in Canada.
In terms of which vaccines returning Canadians would need to receive to qualify as fully vaccinated, Health Minister Hadju indicated that acceptable vaccines are only the ones that have been approved by Health Canada; which would be Pfizer, Moderna, Astra Zeneca and Johnson & Johnson.
Asked about the travel and tourism industry's need for some certainty, Minister Hadju made it clear that she recognized that the industry had suffered terribly and that "we are working on putting a plan in place now."
The Minister continued:  "We're on a very good path … things are hopeful … but we do want to be careful and cautious on these next steps so we don't jeopardize the recovery."
On the question of what type of proof or documentation a returning Canadian traveller would need to present on arrival in Canada, Minister LeBlanc indicated that discussions between the federal government, provinces and territories have been taking place on the development of a vaccine passport for Canadians travelling abroad and returning home.
The Minister noted that there is agreement that there is a need for a national document, but a variety of issues are still to be worked out, and he expected there would be more details in the next little while.