August 13, 2021, Open Jaw – Ottawa To Require Air, Rail, Cruise Pax AND Workers To Be Vaccinated; Industry Approves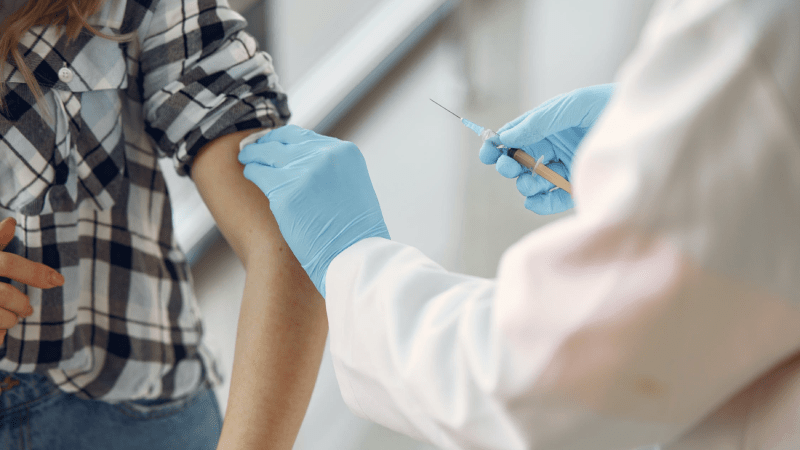 Open Jaw article also viewable here
Both of Canada's major airlines quickly came out in support of a new move by Ottawa to mandate vaccinated federally-regulated transportation in Canada.
Following comments from federal government members earlier this month, Transport Minister Omar Alghabra announced Friday that all federal public servants are required to be fully vaccinated – which will also quickly include employees of federally-regulated businesses like air and rail companies.
Not only will that take place, Alghabra also said "certain travellers" will also be required to be vaccinated.
That will include passengers on all commercial flights, inter-provincial trains, well as cruise ships.  Alghabra indicated that very limited exceptions would apply, and screening and testing provisions will be made for those who cannot be vaccinated for proven medical reasons.
And the Transport Minister said the measure would be implemented for both workers and travellers "as quickly as possible."
"Vaccine requirements in the transportation sector will help protect the safety of employees, their families, passengers, their communities and all Canadians.  And more broadly, it will hasten Canada's recovery from the COVID-19 pandemic," he said.
The push to vaccinate workers in federally-regulated travel industries is part of the government's larger goal to vaccinate all federal employees.
"We need to reach as many Canadians as we possibly can," said Alghabra.
In total, this mandate includes over 300,000 Canadians.  Those who do not will risk losing their jobs.
Alghabra said the government will work expeditiously with public service unions and employers to get the mandate in place "by the end of October," if not sooner.
There was no indication in today's announcement when the new vaccination mandate would take effect for air, rail and cruise pax in Canada.
Soon after the announcement, both of Canada's major airlines said they approved.
WestJet issued a statement saying it welcomed the announcement by Transport Minister Omar Alghabra regarding mandatory vaccinations for federally regulated airline employees.
"We continue to be a strong partner in Canada's vaccination rollout and are working diligently to implement the government's policy on mandatory vaccines for airline employees," said Mark Porter, WestJet Executive Vice-President, People and Culture.  "Vaccinations are the most effective way to ensure the safety of our guests and employees, while curbing the spread of COVID-19."
On its part, Air Canada's statement said, the new mandate, "is a welcome step forward in the evolving measures to protect the health and safety of airline employees, customers and all Canadians.  Air Canada is committed to work with its unions and the Government of Canada to implement this new policy."
The National Airlines Council of Canada was quick to agree.  It represents Canada's largest air carriers (Air Canada, Air Transat, Jazz Aviation LP and WestJet) and released the following statement in response to today's announcement by the federal government that employees in federally regulated industries, including aviation, must be fully vaccinated against COVID-19 by the end of October, and that new vaccination rules will apply for domestic air travel.
"Since the outset of the pandemic, Canada's major airlines have been committed to protecting employee, passenger and public health," said Mike McNaney, President and CEO of the National Airlines Council of Canada.
"As we review today's announcement in detail to fully understand the obligations being placed on the sector, we remain committed to working with the federal government and our respective labour and employee groups as we proceed with implementation of the government's new mandatory vaccination policy for airline employees.  We will also be seeking further details and clarifications from government concerning new vaccination requirements for domestic air travel."
"As these new policies are implemented, Canada's major carriers will maintain their ongoing support for vaccination campaigns, while continuing to invest heavily in the safe restart of travel and tourism in order to drive our national economic recovery in every region of the country."