August 12, 2021, Canadian Travel News – Airlines Group Hails Canadian Vaccine Passport Plan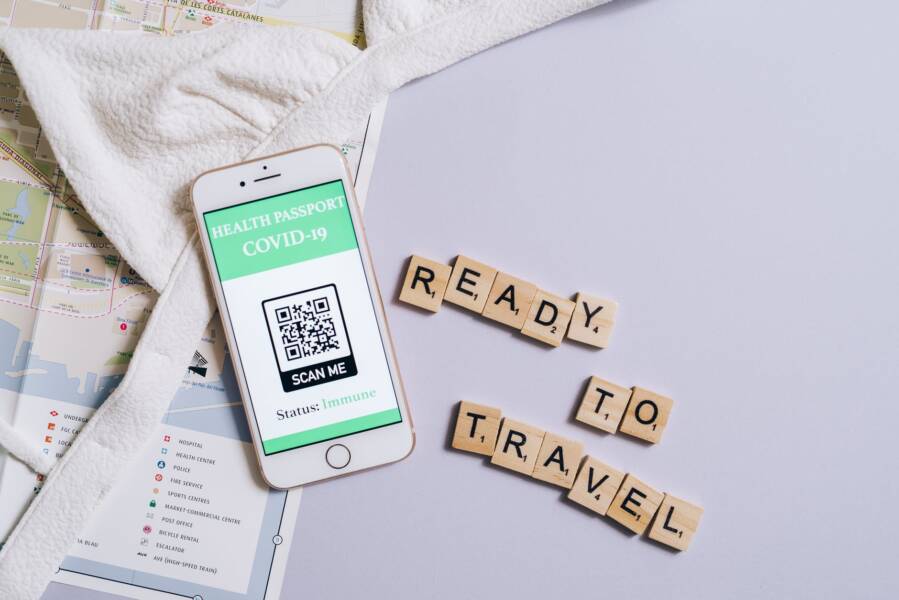 Canadian Travel News article is also viewable here
The National Airlines Council of Canada welcomes news of a "vaccine passport" for Canadians to use when travelling.
"We fully support the federal government's on-going engagement with provincial and territorial authorities to develop a standardized vaccination credential, and encourage all levels of government to work as effectively as possible to meet an early fall release date," said Mike McNaney, President and CEO of the National Airlines Council of Canada which represents Canada's largest carriers (Air Canada, Air Transat, Jazz Aviation LP and WestJet).  "Proof of vaccination is going to be a critical component of international travel and recovery of the travel and tourism sector."
Immigration Minister Marco Mendicino on Wednesday announced that Canada will produce a proof of vaccination document by the fall.  The document will allow travelling Canadians to show when and where they were vaccinated so they can travel to countries that only allow visitors who are fully inoculated against COVID-19.
"This is welcome news," said Frederic Dimanche, Professor/Director at the Ted Rogers School of Hospitality and Tourism Management at Ryerson University in Toronto.  "People who want to travel will have to demonstrate full vaccination status for their own and others' protection.
"Slowly, we see a number of countries designing and implementing such strategies, as we see companies or government requiring those vaccination certificates for employees in the workplace.  This is the key to reopening safely provinces and countries for travellers."
Italy and France have vaccine passport programs in place that limit who can attend public events or go to restaurants.  Germany is said to be looking at a similar plan.  The province of Quebec will introduce a vaccine certificate on Sept. 1, and New York City also has one in the works.
Ontario Premier Doug Ford has said he won't bring in such a program because it would create a "split society."  But Dimanche said vaccine certificates are needed.
"It is a necessary collective effort to make sure we don't get back to the lockdowns we experienced months ago," he said.
Mendicino said the federal certificates will include data on the type of vaccines someone has received, as well as inoculation dates and location.
"For Canadians who decide to travel, using a proof of vaccination will provide foreign border officials with the vaccination history needed to assess whether a traveller meets their public health requirements and provide a trusted and verifiable credential for when they return home," the federal government said in a news release.