August 12, 2021, Open Jaw – Industry Reacts To Ottawa's Confirmation Of 'Vaccine Passports' For Travel By Fall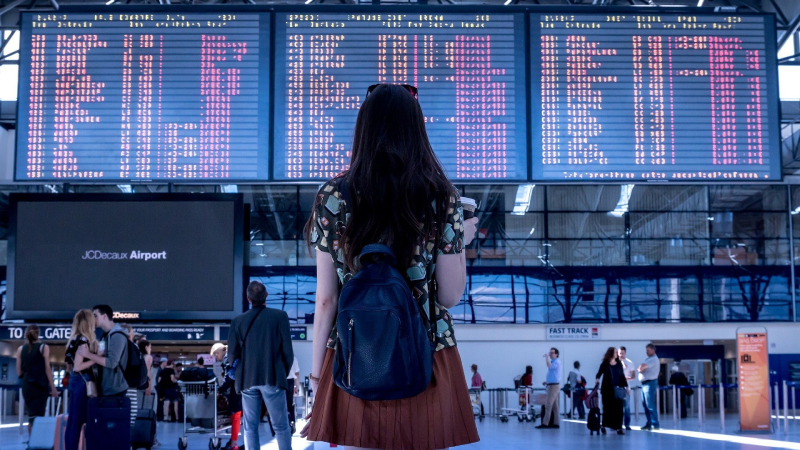 Open Jaw article is also viewable here
When Ottawa announced late Wednesday that it's ""moving forward with a proof of vaccination for international travel," the government provided very little new information we didn't already know from comments by Prime Minister Justin Trudeau and other federal ministers.
In fact, a quick check shows Open Jaw has reported on a vaccine passport for Canadians no fewer than a dozen times in recent months.
Still, the official confirmation is a boost to the travel industry, as it struggles to recover and as Canadians look for signals giving them confidence to book and take new trips.
We now have an official statement that confirms some ministerial comments – including a timeline to launch the vaccine passport by 'early Fall,' which had been in question.
Other countries have already issued vaccine passports for their residents, including the EU, whose digital COVID certification program launched on 01 JULY.
The Canadian vaccine passport is said to be a "simple and efficient" digitized system that uses the same technology as Canadian e-passports as a "trusted and verifiable credential" for Canadians to travel abroad and return home.
Since health information is retained by the provinces, one of the hurdles to overcome in the building of a vaccine passport for Canadians was federal-provincial agreements about access to vaccine information.
Wednesday's release says that work is still ongoing.
"The Government of Canada is working with provinces and territories to develop a secure pan-Canadian approach," it said.
"Travellers will be able to submit their proof of vaccination in ArriveCAN (mobile app or Canada.ca/ArriveCAN) when coming back to Canada.
"While the focus is on a digital proof of vaccination, we will also make sure that these documents are accessible for all Canadians who may need to use them."
The aviation industry sees this official announcement as a very positive step forward.
"We fully support the federal government's on-going engagement with provincial and territorial authorities to develop a standardized vaccination credential, and encourage all levels of government to work as effectively as possible to meet an early fall release date," said Mike McNaney, President and CEO of the National Airlines Council of Canada which represents Canada's largest carriers (Air Canada, Air Transat, Jazz Aviation LP and WestJet).
"Proof of vaccination is going to be a critical component of international travel and recovery of the travel and tourism sector."
The government has its work cut out to meet its "early Fall" deadline, pointing out some elements that remain to be confirmed:
"Canada continues to participate in the international dialogue on proof of vaccination for international travel, including with the World Health Organization and the International Civil Aviation Organization, and through the G7," the statement said.
"Currently, there is no international consensus on an acceptable proof of vaccination, but we are working with international partners to recognize proof of vaccination credentials issued in Canada."
It also acknowledged the issue of 'mixed vaccines'.
"The Government of Canada is working with partners to ensure the recognition of Canada's successful, science-based vaccination strategy abroad, which includes mixed vaccination schedules, extended dose intervals and a portfolio of safe and effective vaccines."
And it addressed the issue of privacy, one of the issues that detractors of vaccine passports have often raised:
"Safeguards are being built into the policies, procedures and technical systems to protect the privacy of Canadians.  Provinces, territories and Indigenous organizations are and will remain the custodians of Canadians' health data."
As Open Jaw has reported, an interim system permits travellers to upload photos/ images of their vaccine certificates to the ArriveCan app to make them available to Canada's border officials.