July 20, 2021, Open Jaw – For Canada's Airlines And Airports, Border News Means Wheels On The Tarmac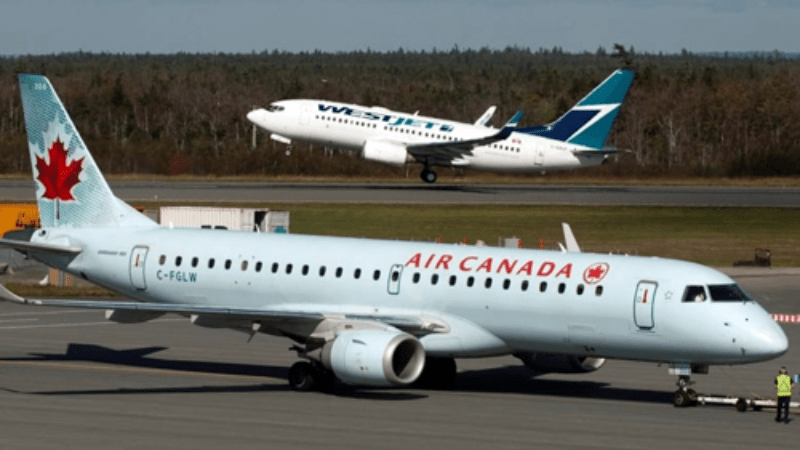 Open Jaw article is also viewable here
Ottawa's announcement Monday brought more than news that fully vaccinated Americans, then international arrivals, would be eligible to enter Canada without quarantine beginning in AUG.
It also included the reopening of five Canadian airports to international arrivals.  For months during the pandemic, only four airports were permitted to receive trans-border aircraft.
Both of these aspects of the announcement are good news for Canada's airlines and airports – even if they aren't fully back in business.
"It is very encouraging to see Canada open up to international travellers and Canada's airports look to engaging with the federal government on the measures announced today and those still required to fully open up Canada," said Daniel-Robert Gooch, the president of the Canadian Airport Council (CAC), after Monday's announcement.
As reported by Open Jaw yesterday, Minister of Transport Omar Alghabra revealed that in addition to Montréal-Trudeau International Airport, Toronto Pearson International Airport, Calgary International Airport, and Vancouver International Airport, the following Canadian airports will be permitted to receive international flights beginning 09 AUG:
Halifax Stanfield International Airport;
Québec City Jean Lesage International Airport;
Ottawa Macdonald–Cartier International Airport;
Winnipeg James Armstrong Richardson International Airport; and
Edmonton International Airport.
"Airports are pleased to see five additional communities gain access to international flights.  However, prior to the pandemic, more than 20 more Canadian communities had regular flights to the U.S., Caribbean, and Mexico, and are anxious to confirm when international air access will return. Timing is important, as seasonal service to sun destinations typically begins in the fall and Canadians are already planning their winter vacations."
Canada's airlines also note that even with the latest round of relaxed restrictions, Canada's air industry isn't anywhere near back to full speed.
"We are certainly pleased to see firm dates for re-opening of our border for fully vaccinated travellers and elimination of hotel quarantine.  But as the new measures take effect, we still firmly believe the government must take further steps and follow the clear recommendations released by Health Canada's Expert Panel report including lowering quarantine duration for non-vaccinated and partially vaccinated travellers," said Mike McNaney, the president and CEO of the National Airlines Council of Canada.
"We will be ready for August and September.  But further policy changes will ultimately be needed to support the successful re-start of the industry and the tens of thousands of aviation jobs that have been impacted by the pandemic."
Only hours after Monday's announcement by federal ministers, Air Canada released an updated transborder schedule widely expanding its service between the U.S. and Canada with 220 daily added flights on 55 routes to 34 destinations in the U.S.