June 21, 2021, Canadian Travel News – Critics Blast Trudeau Govt. For Limited Border Rule Changes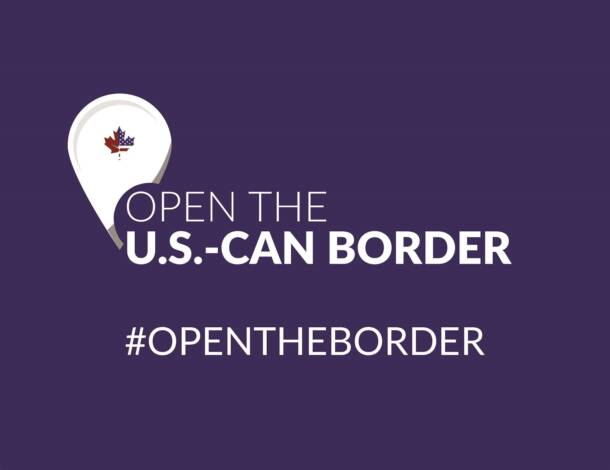 https://canadiantravelnews.ca/2021/06/21/critics-blast-trudeau-government-for-limited-border-rule-changes/
The tourism industry found little to cheer about in Monday's announcement about changes to the U.S.-Canada border.
"(Last) Friday's border closure extension was a gut punch and today's announcement is a further disappointment to tourism workers and tourism businesses that will now likely lose the summer as tourism remains closed and government supports will be decreased as of July 4," said Beth Potter, President and CEO of the Tourism Industry Association of Canada.
TIAC officials say the CEWS and CERS programs will being to gradually decrease as of July 4.  They are extended until September with the possibility to November, but the support levels will start to decrease.
Maryscott Greenwood, CEO of the Canada America Business Council, told the CBC that she's frustrated by the federal government's rationale for not allowing fully-vaccinated U.S. citizens into the country.
"What's the difference between fully vaccinated Canadians and fully vaccinated Americans? Unless you work for the NHL, in which case I guess there's a special exemptiohttps://www.cbc.ca/news/politics/nhl-travel-exemption approved-1.6055422n," she said.
"It's frustrating, not only to Americans but to Canadian businesses that we work with on a daily basis.  We need to get back into a place where we're able to do business in a safe way and Canada is, for reasons that are really puzzling to us, quite reluctant," Greenwood said.
The Canadian Travel and Tourism Roundtable said the announcement "fails to tell Canadians what they can look forward to as the vaccination effort continues."
"Canadians and Canadian businesses have been left in the dark. The federal government failed to provide a comprehensive re-opening plan for international and domestic travel, particularly around fully vaccinated foreign nationals visiting Canada in line with their own Expert Panel recommendations," the group said.  "Without question, fully vaccinated travellers should be welcome to come and go, without quarantine or restriction. COVID-19 doesn't recognize your passport, but it recognizes your vaccine. Nationality has nothing to do with it.
"Today's government announcement does nothing to aid and improve the Canadian travel and tourism industry. Canadian hospitality businesses rely on international travellers," the roundtable said. "By allowing Canadians to travel internationally while prohibiting fully vaccinated foreign travellers from entering Canada, the government is significantly disadvantaging Canadian businesses that, after a year and a half of a pandemic, need a successful summer travel season to survive."
Mike McNaney, President and CEO of the National Airlines Council of Canada, said other countries have provided their citizens with a clear plan or reopening road map.  But Canada refuses to do so.
"Easing quarantine restrictions for fully vaccinated Canadians and eligible travellers is a step in the right direction, but falls far short of the recommendations provided by Health Canada's Expert Advisory Panel report released last month," McNaney said.  "The government continues to refuse to provide Canadians with a clear and comprehensive restart plan outlining how measures from the report will be adopted.  While other countries like France have already changed their
measures to welcome Canadian travellers, we still have no plan or clear timeframe in Canada."
"This is great for Canadians but this remains short of satisfying the travel and tourism sector," said Frederic Dimanche, director of the Ted Rogers School of Hospitality and Tourism at Ryerson University in Toronto.  "The borders are still closed and one has to wonder why fully vaccinated foreigners are still not allowed to visit Canada. Retail and tourism businesses continue to close down … and a second summer without international tourists will be very painful for many operators."
Dimanche said he also wants to hear what happens with Canadians and permanent residents who have received one or two of their doses outside the country.