May 8, 2021, Canadian Travel News – Airlines Council, Air Canada Call for Travel Re-Start Plan and End to Quarantine Hotels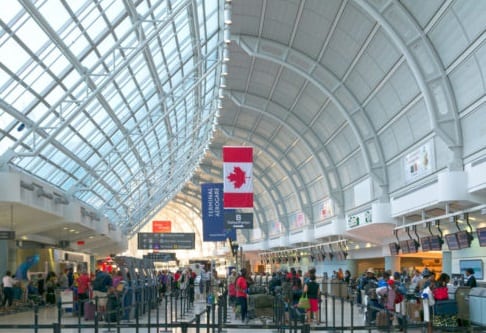 https://canadiantravelnews.ca/2021/05/08/airlines-council-air-canada-call-for-travel-re-start-plan/
Air Canada and a group representing Canada's biggest airlines are calling on the Trudeau government to end hotel quarantines and come up with a plan to re-start the country's crucial travel and tourism sector.
Air Canada President and CEO Michael Rosseau said in a statement that it's essential that governments "communicate and implement a reopening plan for our country; recognizing that a healthy aviation sector is vital to Canada's economic recovery."
"Starting with replacing blanket restrictions with science-based testing and limited quarantine measures where appropriate, Canada can reopen and safely ease travel restrictions as vaccination programs roll out.  We have seen elsewhere, notably in the U.S., that travel rebounds sharply as COVID-19 recedes and restrictions are lifted, and we fully expect this can be replicated in Canada," Rosseau said.
"It is time to develop and communicate a reopening plan for international travel, to and from Canada," Rosseau said in a story in Saturday's Globe and Mail.  He added that Air Canada is having "positive discussions" on a travel strategy with the federal government, rival airlines and the country's airports.
Rosseau also took a shot at Ottawa's quarantine hotel program, saying it has "proven ineffective" and "should be eliminated."
The National Airlines Council of Canada noted that the British government on Friday said that, starting May 17, it will allow travel to and from a select list of countries, and travellers from those destinations will not need to quarantine upon entering England.
"The announcement is part of the British government's overall restart plan announced last month, which will utilize a grading system to categorize foreign countries and determine what testing and quarantine obligations will apply, based on the status of the virus in each country.  The initial list of countries … will expand over time as the public health situation improves," officials noted.
"In the midst of the pandemic in February, the British government recognized the critical need to plan for the eventual safe re-opening of international travel, and began working with its aviation sector to develop a restart process," said Mike McNaney, President and CEO of the National Airlines Council of Canada (NACC).  "On behalf of the hundreds of thousands of Canadians who have lost their jobs in the aviation and travel sector, and the scores of communities that have lost service, it is critical that the federal government now follow the UK example and work immediately with industry to develop a restart plan."
Some regions of Canada are preparing to take steps similar to those made by the UK government.  Beginning Tuesday, May 25, people arriving in Yukon from anywhere in Canada will not have to self-isolate if they are fully vaccinated, provided their vaccination status can be confirmed.
McNaney said the Canadian aviation sector has called on the federal government for months to develop a safe restart strategy that outlines the metrics that must be met to begin addressing border and travel restrictions.  The strategy should utilize a science-based approach that sets out how Canada will deal with vaccinated and non-vaccinated passengers, how quarantine and testing measures will be adjusted, and how we will ensure appropriate electronic capture of health data to facilitate international travel.
The British government announcement "demonstrates that countries can plan for the careful restart of travel and protect public health, while also providing the public and industry with clear information on the path forward."
"The UK plan provides metrics, clarity on process, and underscores that the government retains complete authority on timing and implementation, including the ability to reinstate restrictive measures.  As the pace of vaccination increases across the country, there is no reason why Canada cannot develop a restart plan of its own that will allow the industry to start planning its recovery.  Countries that establish a clear recovery strategy for their aviation sectors will not only ensure the safe restart of travel and their overall economy, they will take market share, investment and jobs from countries that do not. Canada must get moving," concluded McNaney.