November 19, 2021, iPolitics – Ending test requirement for short trips not enough, industry says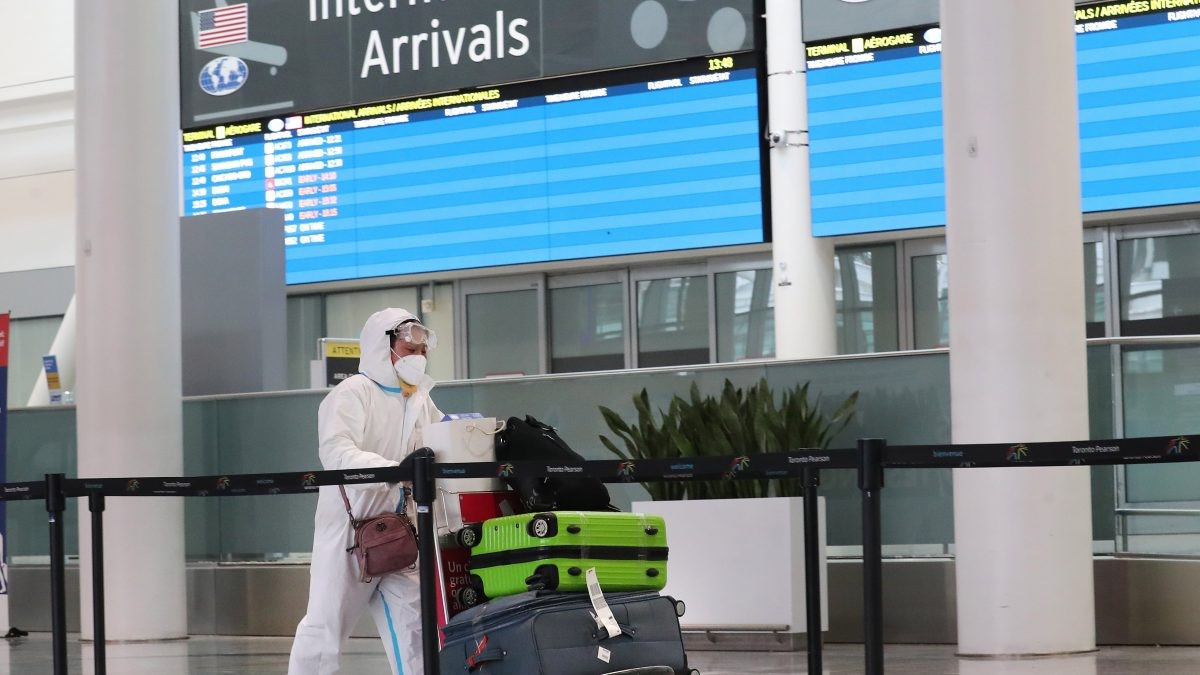 Click here for the original article
The federal government's promise to stop requiring that Canadians who leave the country for less than 72 hours get tested for COVID-19 isn't enough to help businesses near the border, says the Canadian Chamber of Commerce.
As of Nov. 30, Canadians whose trips abroad are shorter than three days will no longer be required to show a negative COVID molecular test to return home, government officials said Friday.
The government is putting a "one-way door" at the border, which will hurt Canadian businesses and communities near the American border, said Perrin Beatty, the chamber's president.
"Just as the holiday shopping season — the most important period for the retail sector — begins, Ottawa is making it easier for Canadians to cross-border shop, while maintaining punitive restrictions that discourage fully vaccinated Americans from vacationing or shopping in Canada," Beatty said in a statement.
Starting earlier this year, Canadians returning home by air or land had to take a molecular test, which costs around $200 per traveller.
While molecular tests are more reliable than rapid tests, the latter can be bought at drugstores for around $30.
The exemption is only for trips originating in Canada by fully vaccinated citizens, permanent residents, or people registered under the Indian Act, said a news release from the Public Health Agency of Canada (PHAC). It also applies to accompanied children under 12 and anyone who's exempt from receiving the COVID-19 vaccine for medical reasons.
Travellers must demonstrate they've been away from Canada for less than 72 hours, PHAC said.
The government is considering extending the measure to fully vaccinated U.S. travellers, said Health Minister Jean-Yves Duclos.
The reason it hasn't yet done so is operational, said Theresa Tam, Canada's chief public health officer.  For example, systems exist to track Canadians leaving and entering the country, but not Americans.
Many COVID hot spots remain in the U.S., and it's impossible for officials to know if a traveller is coming from one of them, said deputy health officer Howard Njoo.
"We're looking at it very carefully," Njoo said of the phased reopening.  "Part of the analysis is continuing to look at the epidemiological situation in both countries."
Friday's announcement is somewhat encouraging, said Mike McNaney, president of the National Airlines Council of Canada, which represents Canada's largest air carriers.  But by focusing only on short trips and Canadian travellers, Ottawa has taken a "piecemeal approach" that isn't justified or based on science, he said.
"To our knowledge, no other country in the world has adopted such a narrow approach," McNaney said in a prepared statement.
Foreign nationals will still be required to show proof of a negative COVID molecular test, no matter how long they spent outside Canada, said Public Safety Minister Marco Mendicino.
All travellers must enter their information in the ArriveCAN app, and providing false information to border officials is a serious offence that could result in severe penalties or even criminal charges, he said.
"Given the wide availability of vaccines," as of Jan. 15, 2022, the government is also reducing the number of exemptions for adults who can currently travel to Canada without being fully vaccinated, Mendicino said.
The change will affect:  travellers reuniting with family, except children 18 and younger; professional and amateur athletes; international students over 18; most temporary foreign workers; and essential-service providers and cross-border essential workers, including truck drivers.