October 6, 2021, Yahoo Finance Canada – Canadian airline group seeks clarity on vaccine mandate for travellers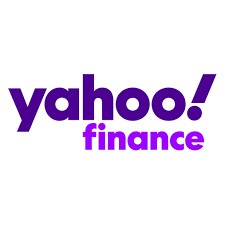 Article is also viewable here
The group representing Canada's largest airlines says it welcomes the federal government's vaccine mandate for air travellers, but that other travel restrictions should be lifted at the same time in order to help drive the sector's economic recovery.
On Wednesday, Prime Minister Justin Trudeau and Deputy Prime Minister Chrystia Freeland announced that as of Oct. 30, all passengers over the age of 12 departing from a Canadian airport will have to be fully vaccinated in order to travel.  The mandate also applies to rail passengers on Via Rail and Rocky Mountaineer trains, as well as marine passengers on non-essential passenger vessels such as cruise ships.
There will be a "transition period" that allows people in the process of getting vaccinated to show a negative COVID-19 molecular test within 72 hours of travel, but that accommodation will end on Nov. 30.
In a statement, the National Airlines Council of Canada (NACC), which represents Air Canada, WestJet, Air Transat and Jazz Aviation, says that while it welcomes the government's announcement, "timelines are very tight to implement the travel rules" and that the group wants "immediate engagement on the implementation details and proposed regulations."
"While we are committed to effective implementation, it is imperative that the federal government quickly develop a standardized and digital proof of vaccination for air travel," NACC president and CEO Mike McNaney said in the statement.
"With aviation becoming one of the only sectors requiring fully vaccinated employees and customers, it is also imperative that the government work with us and determine what measures established prior to the full vaccination mandates can be amended, such as mandatory PCR testing pre-departure for fully vaccinated international travellers coming to Canada."
Ottawa first announced in August that it would require air and train travellers, as well as public servants and workers in federally regulated industries, to be fully vaccinated against COVID-19.  McNaney says airlines have moved ahead with mandatory vaccination policies to ensure compliance with the federal regulations, but because consultations could not be held with the government through the election, the group is looking for further details on the plan.  It is also hoping the government will lift blanket travel advisories, given that the new rules will soon require air travellers leaving Canada to be fully vaccinated.
"As these new policies are implemented, Canada's major carriers will maintain their ongoing support for vaccination campaigns, while continuing to invest heavily in the safe restart of travel and tourism in order to drive our national economic recovery in every region of the country," McNaney said.
.