July 11, 2022, The Hill Times – Travel and tourism advocates call for changes to ArriveCAN app as busy summer months set in
Advocates for Canada's travel and tourism argue the ArriveCan app is contributing to delays for travellers, which is an issue during the busy summer months.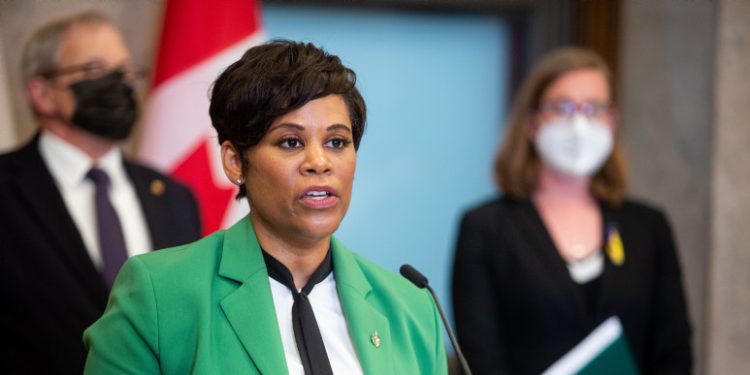 The Hill Times article is viewable here
With chaos plaguing Canada's airports, advocacy organizations are urging the federal government to either improve or completely ditch an app intended to facilitate travel, which they criticize as adding to excessive delays for travellers.
"The ArriveCAN app is causing quite a bit of grief," said Wendy Paradis, president of the Association of Canadian Travel Agencies (ACTA).  "We've asked them to look at ArriveCAN app, and really improve it. [To look at] what information is vital and what is not, and simplify."
ArriveCAN, first launched in April 2020, is the federal government app that allows travellers entering into Canada to input travel information, including COVID-19 proof of vaccination and quarantine details.  The app became mandatory for travellers in November of that year.
Since its launch, the app has faced criticism from representatives of Canada's travel and tourism industry, who argue that it is difficult to use, which only leads to further delays at airports already facing heavy backlogs.
Paradis told The Hill Times that airports are experiencing serious delays in part because the travel and tourism sector has not yet rebounded from the labour shortage that began with the pandemic.  She estimated that up to 80 per cent of workers in the travel and tourism sector, including travel agencies, airports, hotels, and in security roles, either quit or were let go during the pandemic because of the sharp decline in travel.  She said the ArriveCAN app is contributing to the delays because it asks too many questions, some of which are difficult to answer.
Wendy Paradis, president of the Association of Canadian Travel Agencies, says the ArriveCAN app is causing 'quite a bit of grief.'
"There's a certain amount of the population who are challenged by technology, and if you're doing it for the first time, it is confusing," she said.  "Even for those of us who travel often, we were perplexed on how to answer some of these questions."
Paradis also said some people using the app find it difficult to upload their vaccination information, which results in further delays after they arrive at the airport.
"You need to upload a vaccine certificate, so you need to have good internet connection for that.  A common issue is the vaccine certificate looks like it's being uploaded, and it's not," she said.  "People are showing up at the airport thinking everything is fine, and they can't figure out what the problem is."
Quick action to help resolve delays at Canada's airports is also important because, besides the Christmas season, the summer months represent the peak of travel for the year, according to Paradis.
The number of passengers being screened by the Canadian Airport Transport Security Authority (CATSA) was up significantly during June and into July. More than 155,000 passengers were screened on July 3, compared to 44,342 screened on the same day in 2021, according to data available from CATSA.
Paradis represents ACTA on the federal lobbyists' registry.  Since the start of this year, ACTA has communicated with Liberal MP Marc Garneau (Notre-Dame-de-Grâce—Westmount, Que.) on Feb. 22, and Krista Apse, a director general of innovation, on March 14.
Suzanne Acton-Gervais, the interim president and CEO of National Airlines Council of Canada, also cited the ArriveCAN app as contributing to delays for travellers, in a statement emailed to The Hill Times on July 7.
"In addition to advocating for the lifting of legacy pandemic-era health restrictions, and calling for stable and sufficient staffing, NACC is also focused on working with the Government of Canada and our industry partners to address some immediate issues that will significantly improve the passenger journey through airports, improve operational efficiencies, and modernize the travel process, said Acton-Gervais in the emailed statement.
"Airlines welcome steps taken in recent weeks by the federal government toward improvements within the system, but there are a number of additional measures that must be taken, including updates to the ArriveCAN app usage policy to eliminate the bottlenecks it is causing," she said.
The NACC is represented on the registry by Acton-Gervais, and by consultants Katlyn Harrison and Josie Sabatino of Summa Strategies.  NACC representatives communicated with Conservative MP Melissa Lantsman (Thornhill, Ont.) her party's shadow minister for transport, on May 26, and with Conservative MP Matt Jeneroux (Edmonton Riverbend, Alta.), a member of the House Transport Committee, on May 31.
Public Safety Minister Marco Mendicino (Eglinton—Lawrence, Ont.) said that ArriveCAN "has technological capacity beyond [its pandemic use] to really shrink the amount of time that is required when you're getting screened at the border," during a tour at a customs checkpoint in Windsor, Ont., on June 28, as reported in CBC News.
The Liberal government announced a task force on June 25, which is intended to address the backlogs in immigration applications and passport processing. The task force will also "monitor the situation" at Canada's airports as labour shortages contribute to travel delays, according to a press release from the Prime Minister's Office.
"We know service delays, particularly in recent months, are unacceptable.  We will continue to do everything we can to improve the delivery of these services in an efficient and timely manner, and this new task force will help guide the work of the government to better meet the changing needs of Canadians and continue to provide them with the high-quality services they need and deserve," said Prime Minister Justin Trudeau (Papineau, Que.) in the press release.
The 10 members of the task force include Minister for Women Marci Ien (Toronto Centre, Ont.), and Minister of Crown-Indigenous Relations Marc Miller (Ville-Marie—Le Sud-Ouest—Île-des-Soeurs, Que.), who serve as co-chairs. Other members include Tourism Minister Randy Boissonnault (Edmonton Centre, Alta.), and Minister of Rural Economic Development Gudie Hutchings (Long Range Mountains, N.L.).
Paradis said a task force to address these delays is a step forward, provided it has the "influence, power and authority" to grab the attention of the Liberal cabinet.
"There absolutely needs to be the voice of industry there, and the voice of the traveller.  From an operations perspective, the industry is dealing with these issues on a daily basis," said Paradis.  "If it's going to take a task force that has the power and authority, then definitely that is a step in the right direction."
In an emailed statement, Acton-Gervais said that for the task force to have an impact, NACC is recommending that the federal government adopt quantitative metrics and benchmarks for addressing service delivery issues, which should be made public.
The task force came under criticism from NDP transport critic Taylor Bachrach (Skeena—Bulkley Valley, B.C.), who released a statement on June 29 calling the gesture "only for show."
NDP Transport critic Taylor Bachrach says the creation of a Liberal task force to address passport processing delays would be 'cold comfort' to travelers experiencing delays.
"It's really bad. Canadians have done the right thing for over two years.  They've stayed home to protect their family and neighbours, and now that travel restrictions have lifted, people want to travel.  I think this is a situation that was entirely predictable, and yet the government did not take the necessary steps to prepare our airports and our travel systems for the surge in travel," Bachrach told The Hill Times.  "If you were to talk to someone who's had to camp out overnight outside a passport office, or someone sleeping on the floor of one of our major airports, and you were to tell them that the government has formed a cabinet committee to address the situation, I think that would be pretty cold comfort for them."
Bachrach said the solution to delays is to address the labour issue.
"This isn't terribly complicated.  What we need the government to do is to act in a much more concerted way to hire more people and get the system moving again.  They have, to their credit, made some efforts in that direction, but it hasn't been at a scale that is necessary to really get things back to where they need to be," he said.  "To me, the idea of forming a task force is something you do when you're really scratching your head to figure out what the solution is.  I would hope at this point that the government isn't scratching its head to try to figure out what the solution is."
The Hill Times reached out to Ien's office for a response to Bachrach's criticisms.  Johise Namwira, Ien's press secretary, responded in an email on July 7 that the delays at airports and in passport applications are unacceptable, and said Ien has been working with cabinet colleagues to ensure that Canadians receive better services.
"The task force is taking a whole-of-government approach to solving recent delays in government services and each cabinet minister is working diligently to respond to gaps in their respective files.  Our government takes this issue extremely seriously, and we are working day in and day out to resolve these issues," said Namwira in the email.